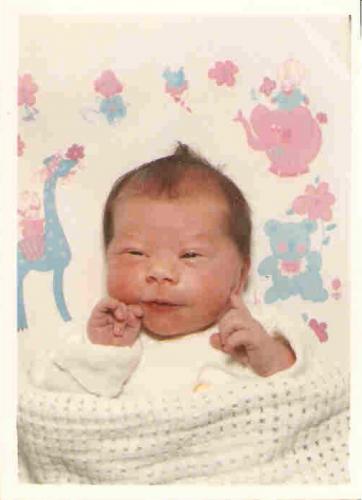 Lisa Christine Maas was born on May 30, 1989 and the second of three beautiful daughters, sisters Kelly & Melanie, to Melvin & Laura Maas. Lisa graduated from Harborcreek High School
in 2007 and immediately continued her education by moving to Pittsburgh in July and attending Pennsylvania Culinary Institute.
Lisa loved attending PCI, working at Wyndhams and being independent with her own apartment. Like many in Pittsburgh she used the bus everywhere but yet went everywhere she
wanted to go. There wasn't much that could ever hold Lisa back from doing something she wanted to do. She enjoyed her freedom and while she missed her family and friends she enjoyed the new friends she was making.
On May 29, 2008 we had talked to Lisa and
discussed celebrating her 19th birthday, her plans for her upcoming externship, purchasing a car for her, meeting her new friend Dave & her co-
workers at Wyndhams where we would be staying for the weekend. She was very excited about
all of this and I could see how see had matured the past year and how she was well on her way to a bright future.
Less than an hour later Lisa's life had been tragically taken by crime. A senseless tragedy that we may never know why this happened but even if we do it won't ever bring her back to us. Unlike other losses this one leaves the survivors with a constant never ending pain so deep in your heart it is unimagineable to others and something no one will ever be able to truly understand. The Crime Victim Center as well as The Advocacy Center in Pittsburgh almost immediately contacted our family to offer their assistance. Both offices are invaluable to our family and thousands of others who are left to pick up the pieces after the devastation. We will never be able to "get over" this and live the lives we once knew but thanks to these agencies we will be able to learnhow to cope with her loss, make our way through the justice process and hopefully find the strength to make it just one more day without Lisa in our lives.
The Family of Lisa Christine Maas